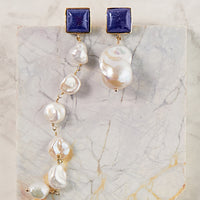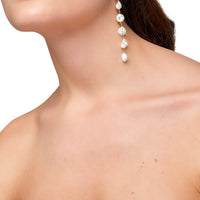 Inspired by ancient jewels, this elegant mismatched pair is a twist on the classic pearl earrings. 
The beautiful Lapislazuli has a vivid blue colour and gold inclusions typical of this stone. 
Gold plated 925 silver
Slight variation of size and shape may occur due to the nature of materials and handmade process.
Long earring 10cm
Stone: 12mm x 12mm
Short earring 3,5cm