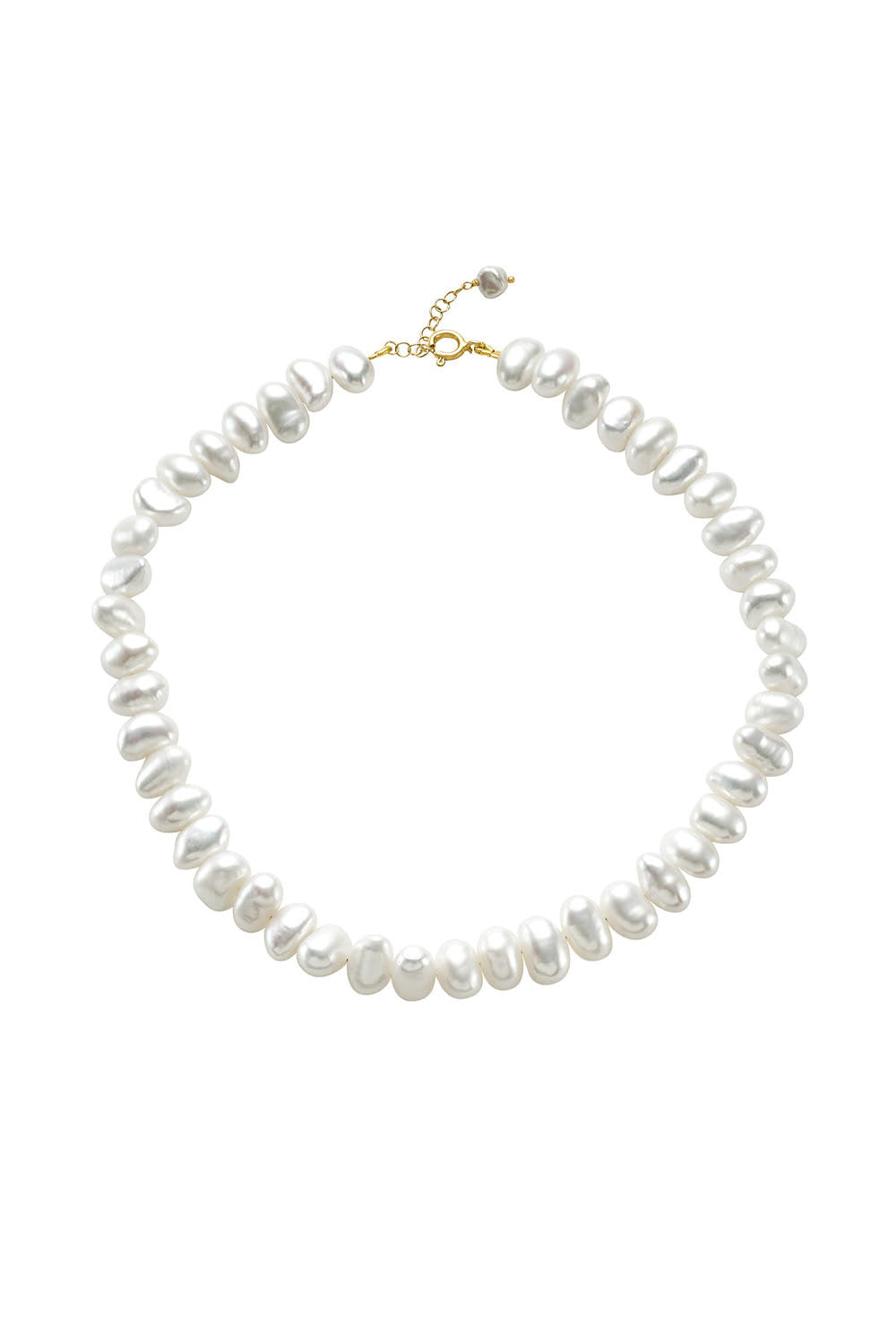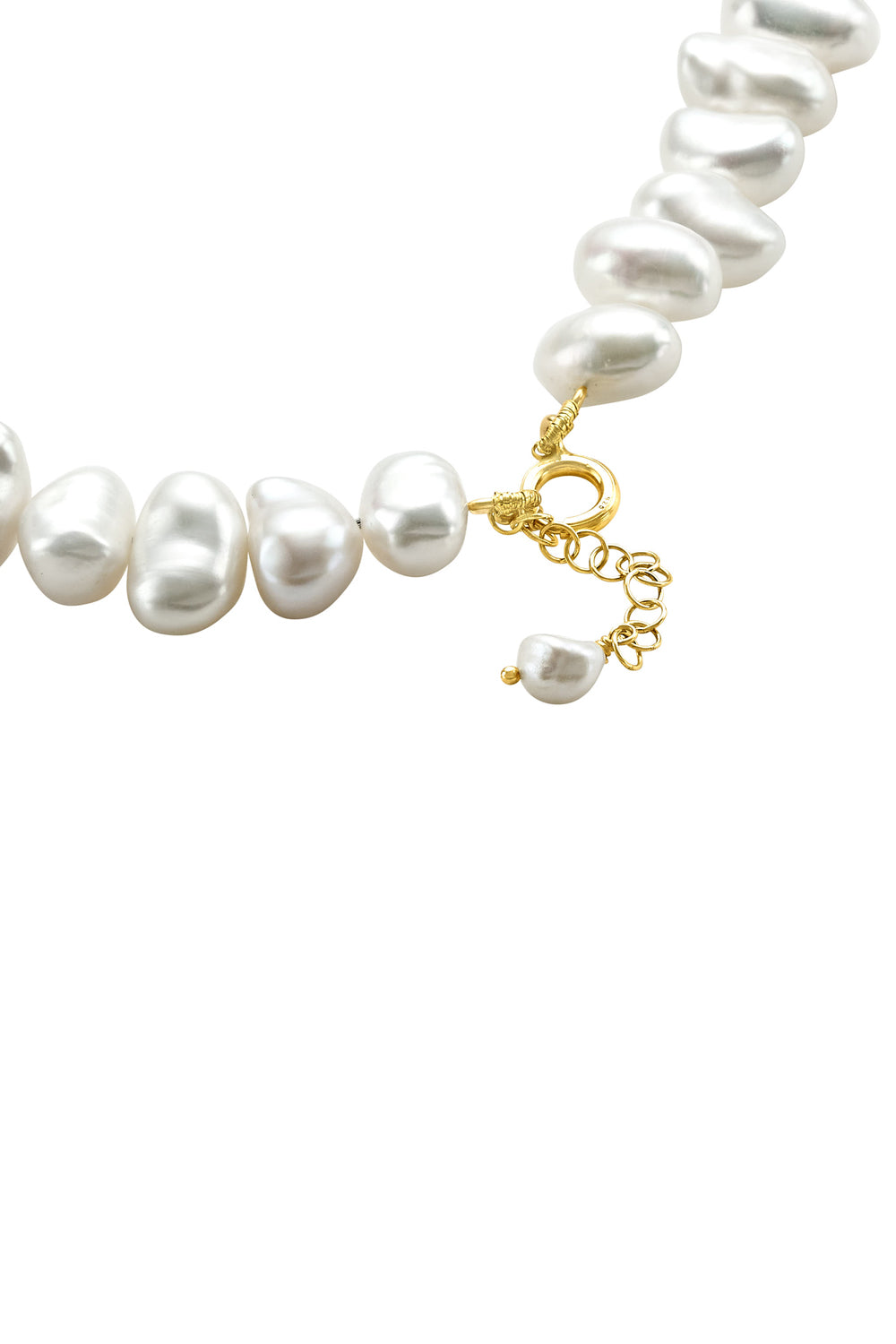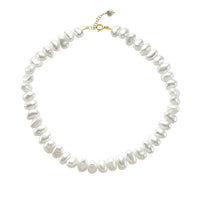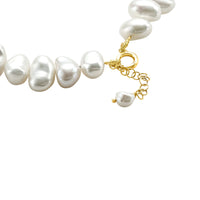 The Emily Necklace is a classic staple in any wardrobe, adding a touch of timeless glamour to your look. Whether you're treating yourself to a new piece of jewellery, or buying a gift for someone you love, The Emily Necklace is the best choice.
One of our best-selling necklaces, The Emily Necklace is crafted by hand using oval-shaped pearls and held together with a 925 silver chain that was sourced in Italy. Choose from either gold or silver depending on your preferences.
Please note that a slight variation of size and shape can occur, due to the nature of materials used and the hand-crafting process.
How to style your Emily Necklace
The beauty of a pearl necklace, like The Emily Necklace, is that it's versatile when it comes to styling. Pearls give off an aurora of elegance, which is why they can be paired with most formal dresses or looks. 
However, you can also wear your Emily Necklace with more casual outfits, such as a summer dress or your favourite hoodie! We often think that we need pearls to dress up, but they also work well with a completely casual look. If you always felt pearls were a little too formal for your style, pairing them with a t-shirt or sweatshirt is the perfect way to wear them!