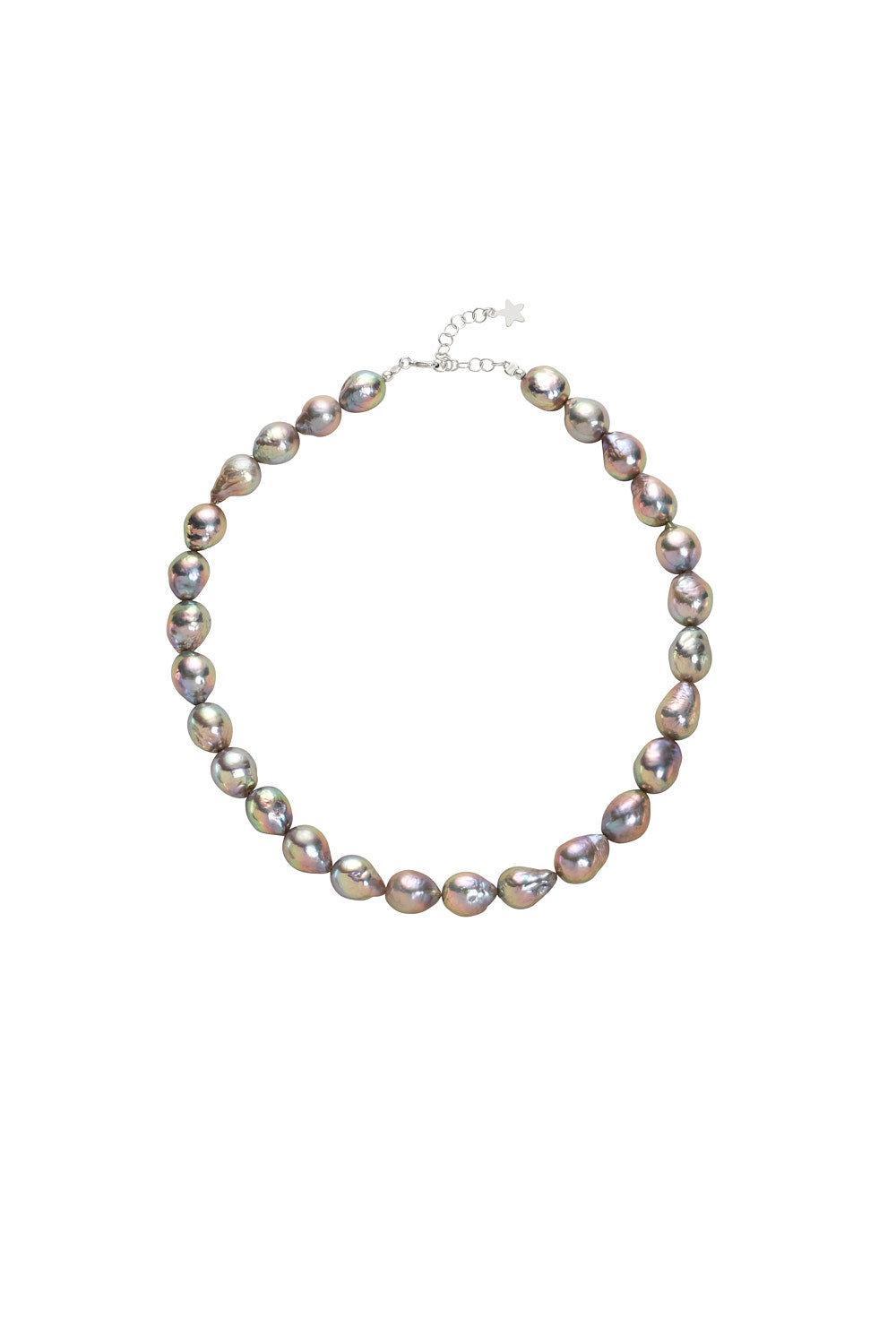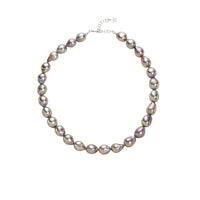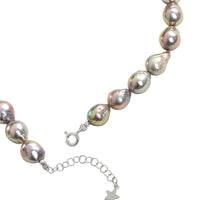 A regal pearl necklace made of grey pearls with lilac, green and blue hues, this necklace has a strong personality.
Wear it with a white bouncy top or dress it down with a graphic colorful t-shirt.
Slight variation of size and shape may occur due to the nature of materials and handmade process.
925 Silver