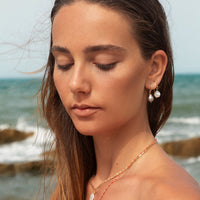 A pair of grey pearls with mesmerizing hues are an alternative to your white pearls.
We love mixing them too! 
Available in gold plated or silver 
Lea earrings
I love my Lea earrings ! I wear them most days. They are simple, discreet and stylish. The pearls are excellent quality.